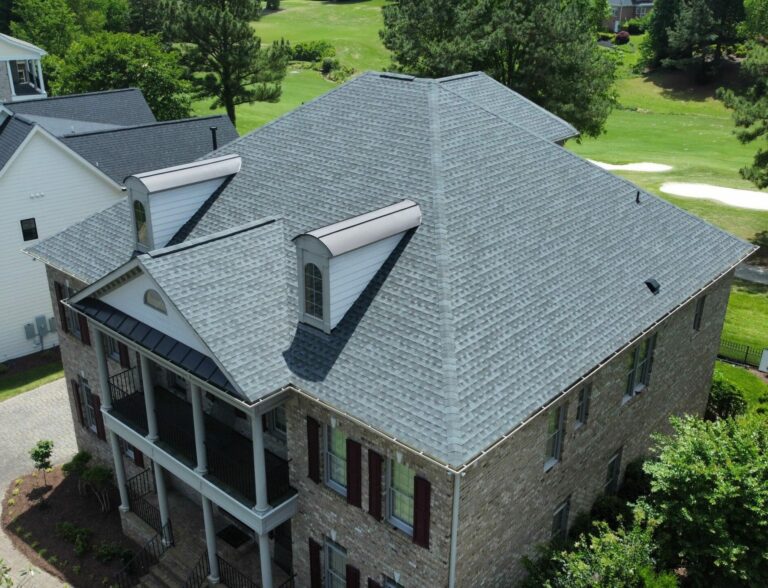 Location: Raleigh, NC
Product: GAF Timberline HDZ Pewter Gray Shingles, GAF WeatherBlocker, GAF Master Shield Lifetime Warranty.
Not all roofing relationships last just a few weeks. We first met this Raleigh homeowner about four years ago, during a neighborhood canvassing effort. However, at that time, a new roof wasn't in their best interest. Nevertheless, we left a lasting impression on the homeowner due to their unmatched honesty and integrity.
Recently, when the timing was right to address their roofing issues, they immediately thought of the Shingle Master as their trusted partner. Recognizing our unwavering commitment to quality workmanship and exceptional customer service, the homeowner knew they could rely on us to get the job done.
As the project unfolded, we demonstrated our expertise by installing a new roof that not only enhanced the home's aesthetic appeal but also provided superior protection and durability. The homeowner was delighted with the remarkable transformation and grateful for our unwavering dedication over the years, solidifying their partnership and trust for future endeavors.
"Lorem ipsum dolor sit amet consectetur adipiscing elit urna, pulvinar sociosqu platea sociis volutpat facilisi magna tempus lectus, tortor gravida ultricies class iaculis mollis vehicula. Mattis vivamus placerat egestas."
– John Doe