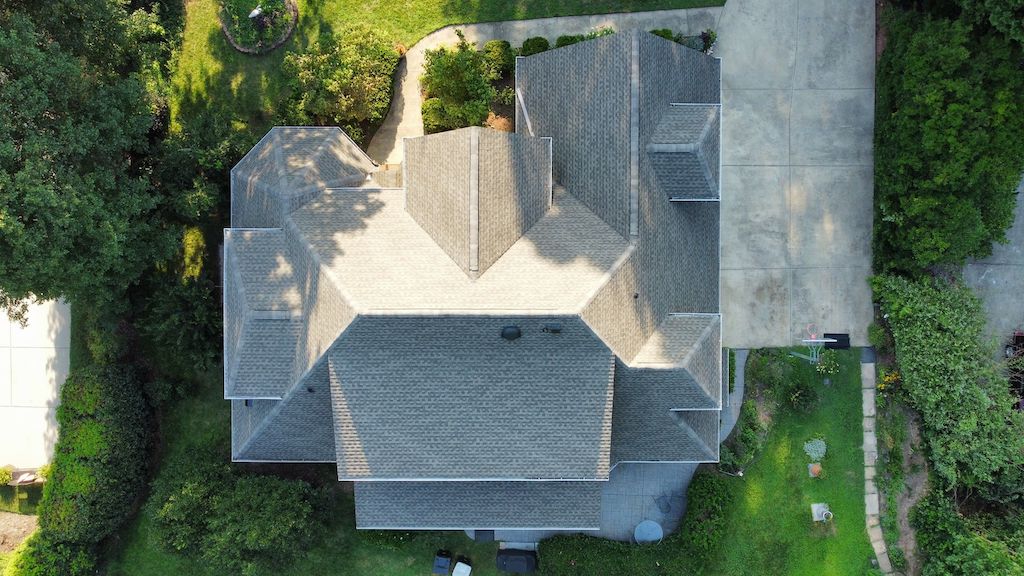 There's more to our roofs than just high-quality shingles. This happy homeowner in Raleigh received a complete roofing system in just two days! From a water-resistant underlayment to top-of-the-line ridge caps for proper ventilation – their home is protected for a lifetime!
Location: Raleigh, NC
Product: GAF Timberline HDZ Charcoal Shingles, GAF WeatherBlocker, GAF Seal-A-Ridge, GAF Cobra Rigid Vent 3, GAF Master Shield Lifetime Warranty, Neverleak Pipe Flashing.
Installed in: 2 day
"Lorem ipsum dolor sit amet consectetur adipiscing elit urna, pulvinar sociosqu platea sociis volutpat facilisi magna tempus lectus, tortor gravida ultricies class iaculis mollis vehicula. Mattis vivamus placerat egestas."
– John Doe