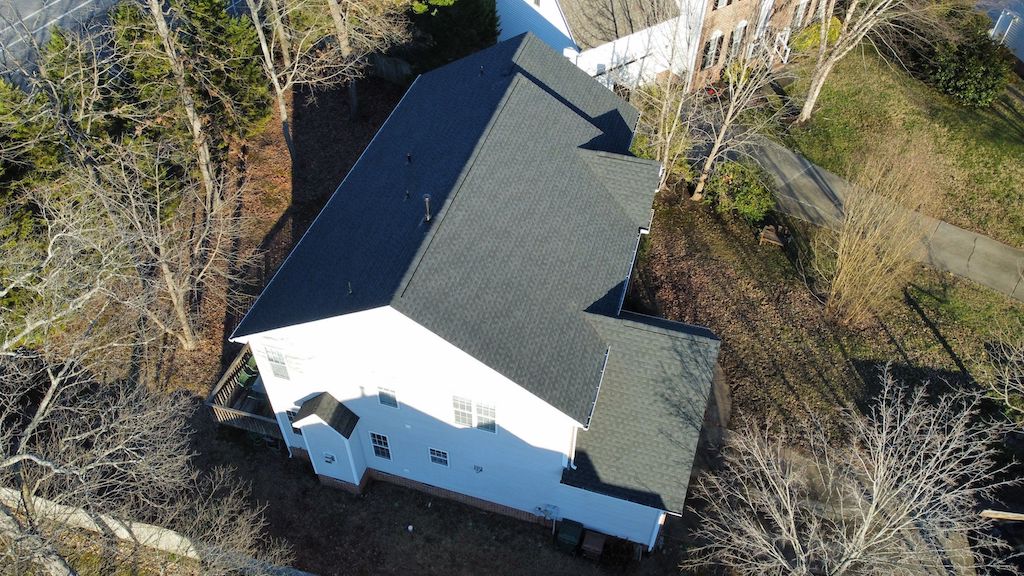 Location: Chapel Hill, NC
Product: GAF Timberline HDZ Charcoal Shingles, GAF WeatherBlocker, GAF Master Shield Lifetime Warranty.
Installed in: 2 days
This Cary homeowner's peaceful afternoon was disrupted by an unwelcome storm that left them with loose shingles. Their heart sank at the sight of the damage, but they wasted no time in reaching out to our team to request an inspection and estimate for repair.
Within days, the homeowner filed a claim with their insurance company, ready to tackle the problem head-on. After a bit of back-and-forth, the claim was finally approved exactly one month after the storm wreaked havoc. With the green light to proceed, our team sprang into action, leaving no shingle unturned in a complete roof replacement just a few days later.
"Lorem ipsum dolor sit amet consectetur adipiscing elit urna, pulvinar sociosqu platea sociis volutpat facilisi magna tempus lectus, tortor gravida ultricies class iaculis mollis vehicula. Mattis vivamus placerat egestas."
– John Doe