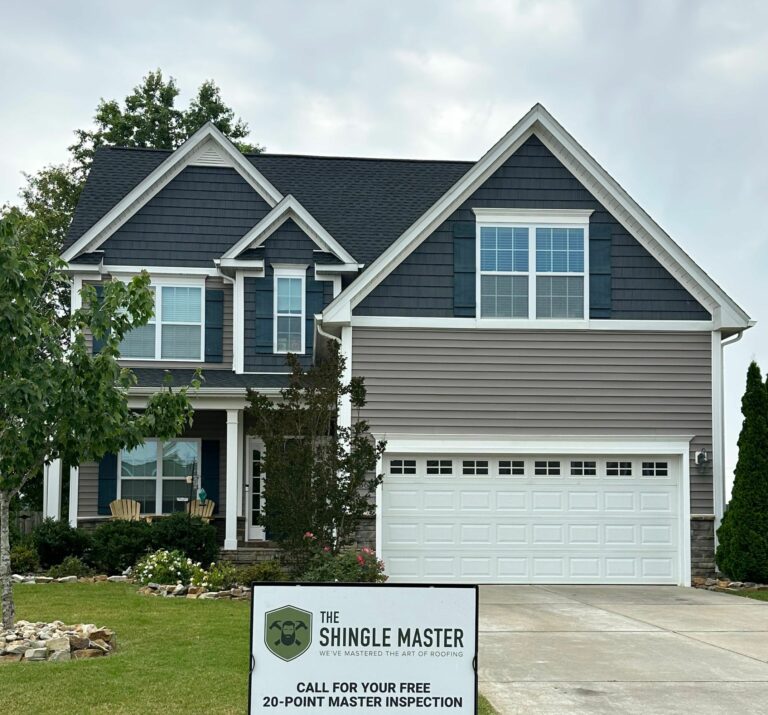 Location: Fuquay Varina, NC
Product: GAF Timberline HDZ Charcoal Shingles, GAF WeatherBlocker, GAF Seal-A-Ridge, GAF Cobra® Rigid Vent 3, GAF Master Shield Lifetime Warranty.
Installed in: 2 days
In the face of significant storm damage, a homeowner in Fuquay Varina found themselves in a frustrating situation when their insurance company denied their initial claim. Determined to seek justice, they decided to give it one more try and reached out to the Shingle Master, a renowned roofing company. 
With expertise and relentless determination, the Shingle Master not only successfully overturned the denial but went above and beyond by providing the homeowner with a complete roofing system. This comprehensive solution ensures that the homeowner is now protected for a lifetime, offering peace of mind and safeguarding their home against future storms.
The Shingle Master's unwavering commitment to their customers and expertise in navigating insurance claims made all the difference, turning a potentially devastating situation into a triumph for this resilient homeowner.
"Lorem ipsum dolor sit amet consectetur adipiscing elit urna, pulvinar sociosqu platea sociis volutpat facilisi magna tempus lectus, tortor gravida ultricies class iaculis mollis vehicula. Mattis vivamus placerat egestas."
– John Doe