Is Your Roofer Taking You for a Ride? Discover the Red Flags of Roofing Scams!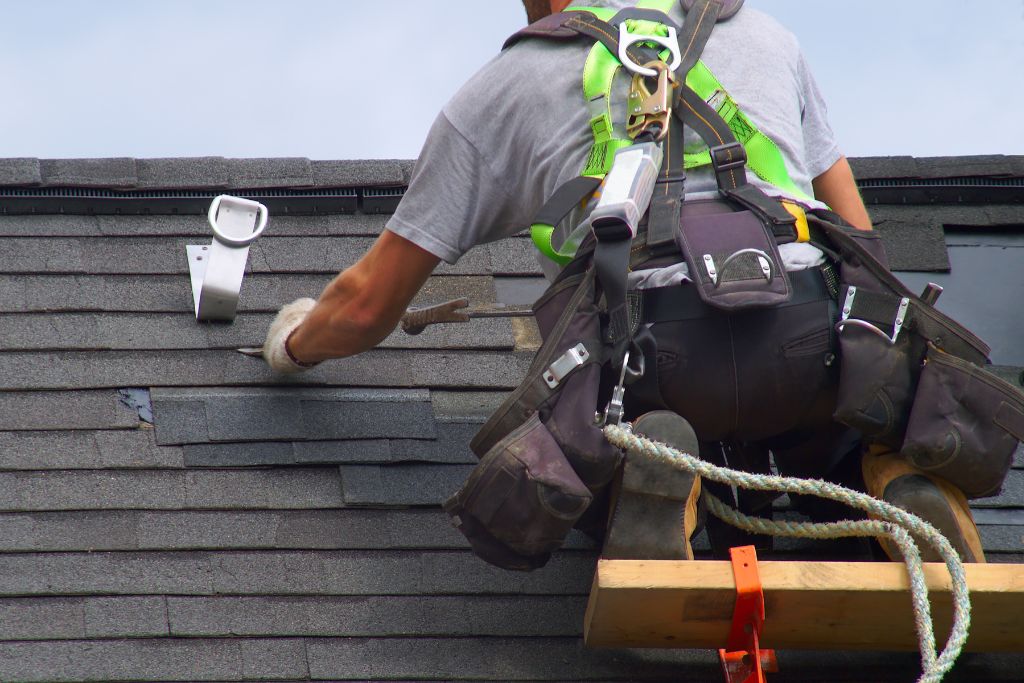 It's important to be vigilant and informed to avoid being ripped off by a roofer. Here are some signs to watch out for:
Unprofessional Behavior: If the roofer exhibits unprofessional behavior such as aggressive sales tactics, pressure to sign a contract immediately, or failure to provide clear and transparent information, it may be a red flag.


Extremely Low Bids: Be cautious of significantly low bids that seem too good to be true. While competitive pricing is normal, unusually low prices may indicate the use of substandard materials or shortcuts in the installation process, compromising the quality of your roof.


Lack of Licensing and Insurance: A reputable roofer should possess the necessary licenses and insurance to operate legally and protect both their workers and customers. Always ask for proof of licensing and insurance coverage before hiring a roofer.


No Written Contract: A trustworthy roofer will provide a written contract that outlines the scope of work, materials to be used, project timeline, and payment terms. Avoid working with contractors who refuse to provide a written agreement or try to rely solely on verbal agreements.


Demanding Full Payment Upfront: Beware of roofers who request full payment before starting the job. Reputable contractors typically require a down payment or progress payments, with the final payment due upon satisfactory completion of the project.


Lack of References or Portfolio: Ask for references and examples of previous work. A reputable roofer will gladly provide references from satisfied customers and showcase their portfolio of completed projects.


Poor Communication and Unresponsiveness: If a roofer consistently fails to respond to your calls or emails promptly, or if they exhibit poor communication throughout the process, it may indicate a lack of professionalism and dedication to customer service.


Substandard Materials and Workmanship: Be cautious if the roofer suggests using low-quality materials or fails to provide information about the materials they plan to use. Additionally, shoddy workmanship can lead to roof leaks and other issues down the line.

To avoid potential scams or poor quality work, it's essential to do thorough research, obtain multiple quotes, ask for references, and trust your instincts. Working with reputable and established roofing companies, such as The Shingle Master, can provide peace of mind, as they prioritize customer satisfaction, uphold professional standards, and deliver high-quality workmanship.