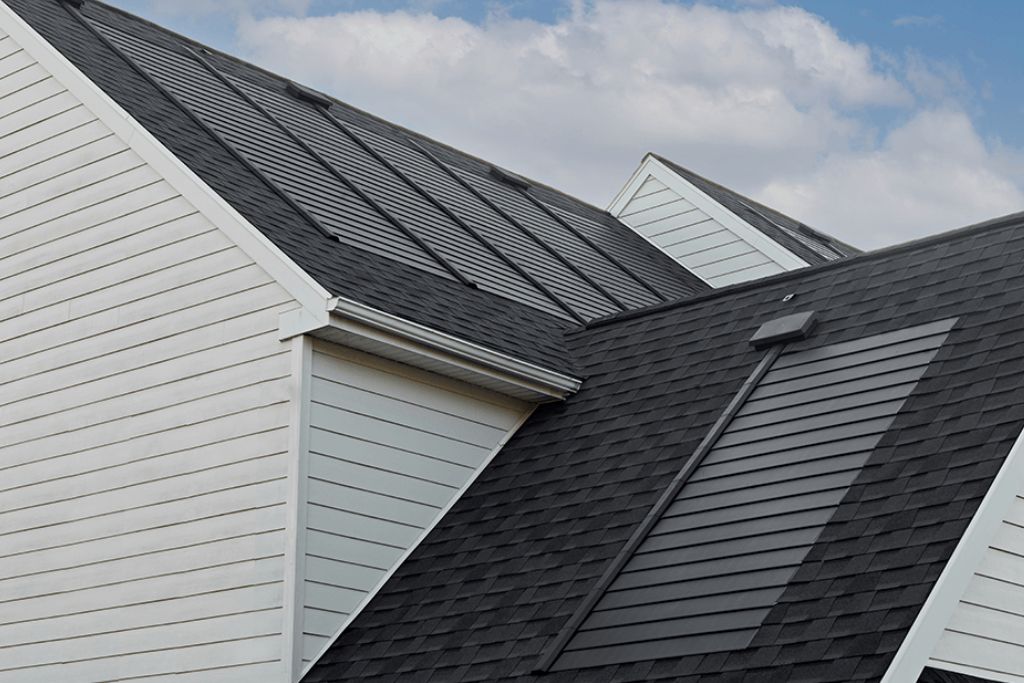 Are you intrigued by the idea of using solar to reduce your dependency on electricity but turned off by the unattractive and bulky panels that are prominently fixed to the top of your roof? We hear you. But let's take a look at how we got here.  
Though the history of solar energy has been around for quite a while—the 1800s, if you can believe that—it was in 1954 here in the U.S. when Daryl Chapin, Calvin Fuller, and Gerald Pearson finally developed the silicon photovoltaic (PV) cell at Bell Labs that was capable of converting the sun's energy to power everyday electrical equipment. Fast forward to the 1970s, when people first began to see solar energy as a possibility for their homes—for lots of great reasons.
Solar Energy can help homeowners:
Improve the value of your home by up to 5%, according to Zillow
Reduce your carbon footprint
Gain energy independence (and eliminate that monthly energy bill)
Earn money back on your investment
Qualify for up to 30% tax credit on the cost of the roof and solar shingles – meaning more money in your pocket. Of course, please check with your tax professional 😉
Even more, adding solar shingles to your roof replacement means your roof now PAYS FOR ITSELF instead of being another sunk cost.
Of course, with the good, there's some bad. Earlier solar technology had a high initial cost, took up a lot of space, had intermittent energy sources, and… was just plain ugly. Sometimes even turning into a hiding place for rodents and wildlife. And even though solar technology has come a long way, the panels haven't gotten much prettier. Until now.

Modern residential solar options now include solar shingles, which are much more aesthetically appealing than the traditional panels of yesteryear—including GAF's new Timberline Solar™ shingles. And The Shingle Master is proud to offer them to Triangle area homeowners.
Timberline Solar™ shingles are top-of-the-line, sleek black solar panels that can help you save money on your electric bills without compromising on waterproofing or looks. The Shingle Master, a GAF Master Elite Contractor, can make you the envy of your neighborhood by installing the world's first nailable solar shingle.
The benefits:
Installs like a traditional roof or faster
Doesn't require lag bolts which can damage trusses
Installs flush against the roofs to protect against wildlife infestations
Pays for itself over time
When you work with a GAF Master Elite Contractor like The Shingle Master to install your Timberline Solar™ roof, you get one roofing sale, one roofing crew, and one unified roofing product with one warranty from a trustworthy, reputable, insured, and licensed roofing expert.
Say goodbye to bulky solar panels. Learn more about the benefits of solar shingles by calling us at (919) 372-0685 or visiting us online.