Need a Roofer? Here's How to Find the Best One in Your Area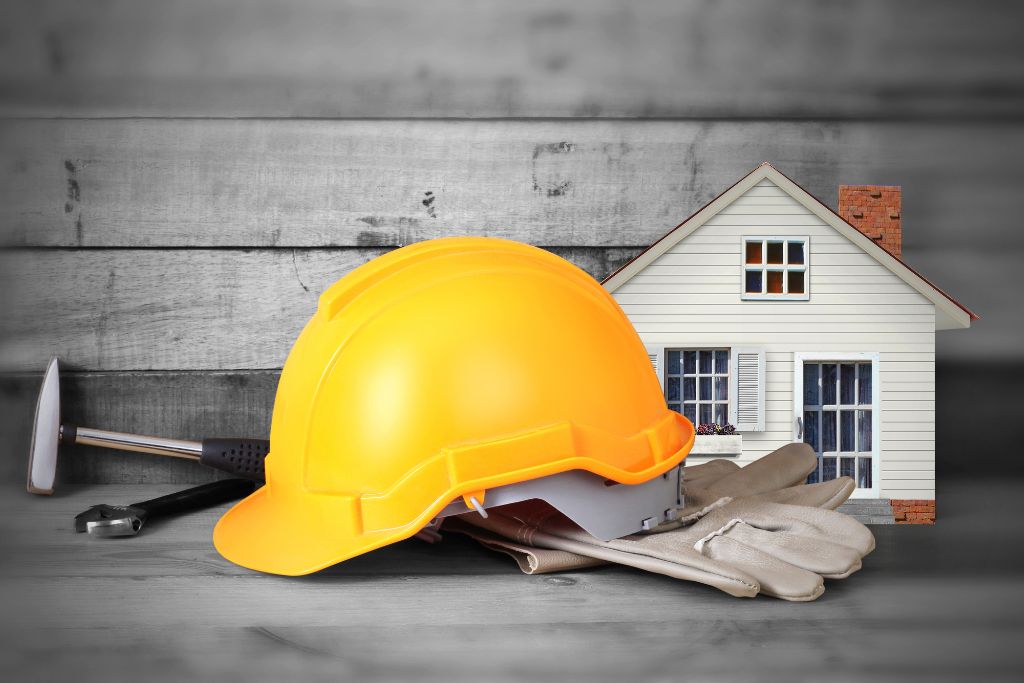 As a homeowner, you know that the roof is one of the most important parts of your house. It protects you and your family from the elements, provides insulation, and adds to the overall aesthetics of your home. However, when it comes to roofing repairs or replacements, finding the right roofer can be a daunting task. With so many contractors claiming to be the best, how do you know which one is right for you? 
Here are some tips to help you find a local roofer that is best for you.
Check for Licensing and Insurance

Before hiring a roofer, make sure they are licensed and insured. Licensing ensures that the contractor is authorized to perform roofing work in your area, and it also provides some level of protection for you as a consumer. Insurance, on the other hand, protects you from liability in case of accidents or damage to your property during the roofing work. A reputable roofing contractor should have both licensing and insurance, and they should be able to provide you with proof of these documents upon request. The Shingle Master is a Licensed General Contract and hold a Haag Certification. We maintain the highest levels of insurance to protect you!

Look for Experience
Experience is key when it comes to roofing. You want to choose a roofer that has experience in the type of roofing material you have or want. For example, if you have a metal roof, you want to choose a roofer who has experience working with metal roofs. Look for a contractor who has a portfolio of completed roofing projects and ask for references from previous customers. This will give you an idea of the quality of work they provide and their level of customer service. The Shingle Master has decades of experience – the proof is in our roof!

Ask for References
One of the best ways to gauge the quality of work a roofing contractor provides is to ask for references from previous clients. Contact these references and ask them about their experience working with the contractor. Were they satisfied with the work? Did the contractor complete the work on time and within budget? Was the contractor easy to work with? This information will give you valuable insights into the contractor's work and customer service. We're happy to provide references on request.

Choose a Local Roofer
When looking for a roofing contractor, it's best to choose a local roofer. Local contractors are familiar with the local weather conditions and building codes, and they can respond quickly in case of emergencies. They also have established relationships with local suppliers and can often get materials at a better price than contractors who are not based in the area. Choosing a local roofer also supports the local economy and helps to build a stronger community. We're your neighbor and care about our community.

Check Reviews and Ratings
In addition to references, it's also a good idea to check reviews and ratings of roofing contractors online. Websites like Google, Yelp, and Angie's List provide reviews and ratings from previous customers, which can give you a good idea of the contractor's reputation. Look for a roofer with a high rating and positive reviews, as this indicates that they provide quality work and excellent customer service. Check out our Google reviews!

Consider Warranties and Guarantees
When choosing a roofer, consider the warranties and guarantees they offer. A reputable roofing contractor should offer a warranty on their workmanship, as well as a warranty on the materials used. This will give you peace of mind knowing that the work is guaranteed and that any issues that arise will be addressed. Make sure you understand the details of the warranty or guarantee and ask any questions you may have before signing a contract with the contractor. The Shingle Master is able to offer the best roofing warranty available because of our partnership with GAF. Our MasterCare+ warranty includes components not traditionally covered by the installer – pipe boots and sealants.

Communication and Customer Service
When it comes to home renovations, communication is key. Look for a roofing contractor who communicates clearly and promptly with you throughout the project. They should be easy to reach by phone or email, and they should provide regular updates on the progress of the work. A good roofing contractor should also have excellent customer service skills. They should be professional, friendly, and responsive to your needs and concerns. One of the biggest complaints regarding contractors is that they don't answer their phones…. Try us out! (919) 373-ROOF

Get a Written Contract
Before starting any roofing work, make sure you have a written contract in place with the contractor. The contract should include details about the scope of work, materials to be used, payment schedule, and timelines for completion. Make sure you read and understand the contract before signing it, and don't hesitate to ask questions or negotiate terms if necessary.

Don't Rush Your Decision
Finally, take your time when choosing a roofing contractor. Don't rush into a decision based solely on price or convenience. Take the time to research your options, get multiple quotes, and ask for references. Choosing the right roofer can save you time, money, and headaches in the long run.
Choosing a local roofer can be a challenging task, but by following these tips, you can find a contractor that is best for you. Remember to check for licensing and insurance, look for experience, get multiple quotes, ask for references, choose a local roofer, check reviews and ratings, consider warranties and guarantees, look for good communication and customer service, get a written contract, and don't rush your decision. By taking the time to find the right roofing contractor, you can ensure that your roof will be repaired or replaced with the highest quality workmanship and materials, and that you will have peace of mind knowing that your home is protected for years to come. We consider it an honor for you to choose The Shingle Master!