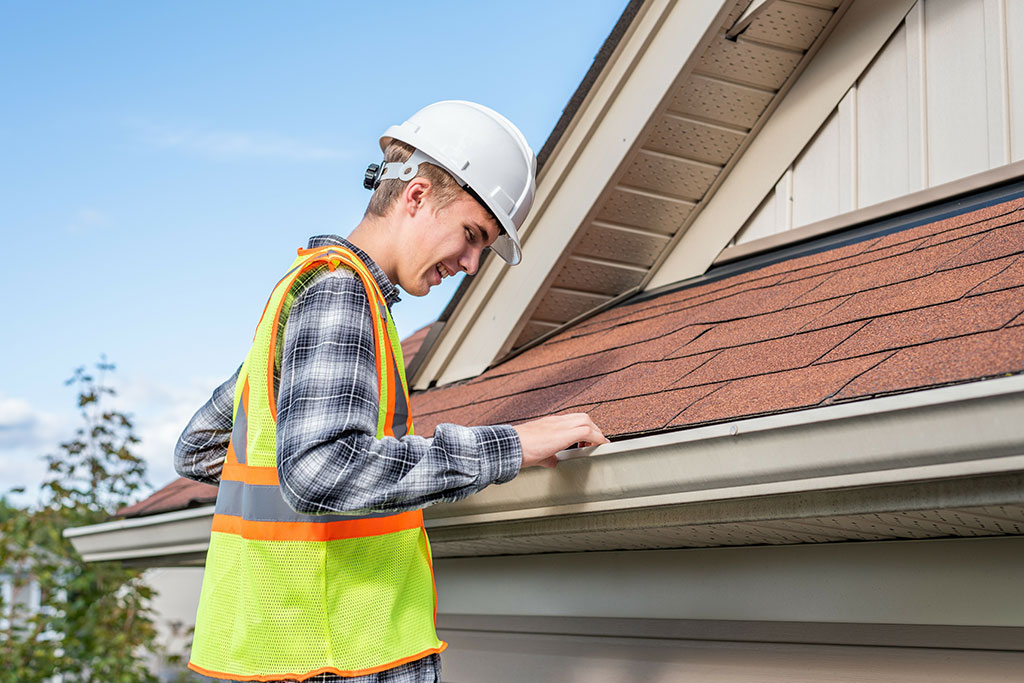 Industry certifications might sound like an alphabet soup of acronyms, but they really are an important indicator that a roofing company has completed intensive training. In the case of a HAAG Certification, it means a roofer is a damage assessment pro. At The Shingle Master, we're proud to be a HAAG Certified Roofer.
Think of HAAG Certification like an MBA for roofers.  Under the instruction of HAAG engineers and professional instructors, roofers undergo comprehensive damage assessment training and testing to ensure proficiency in all aspects of roof repair and maintenance including manufacturing, installation, building codes, roof area calculations, industry standards, and weathering to name a few.
It's not about bragging rights. No, no, no. Because we're HAAG Certified, YOU, The Shingle Master customer, can have peace of mind that you are getting the highest quality roofing installation, repair, and restoration in Raleigh, Durham, and Chapel Hill. Here are FIVE really good reasons to choose The Shingle Master HAAG Certified roofer.
1. Excellent roof maintenance solutions
We are highly skilled in all aspects of roof repair, maintenance, and replacement. We offer beautiful, durable, and energy-efficient solutions including gutters, siding, windows, and more.
2. Credibility
We have a solid reputation for quality and excellence, not just in our roofing practices but in the relationships that we build with our clients. It all begins and ends with one word: TRUST. When it comes to credibility (here comes another acronym), we're also a GAF Master Elite Contractor.
3. Accurate damage inspection
We're your one-stop-shop for all storm damage. When a storm hits, we'll find the source of any damage and will provide you with the solutions you need to repair your home. Our certified damage assessment professionals assess your entire home. If we see a problem, we'll help craft a plan for repair.
4. Proficient
Our proven process, which begins with our 20-point master inspection, we'll find the source of any damage and can provide you with the solutions you need to stop the leak and repair your home. We even deal with the insurance company to pay for the loss.
5. Warranties
You're protected for a lifetime with us. Our Certified Master Shield Warranty protects your home for 50 years.
So what are you waiting for? Schedule your 20-Pt Master Inspection today!